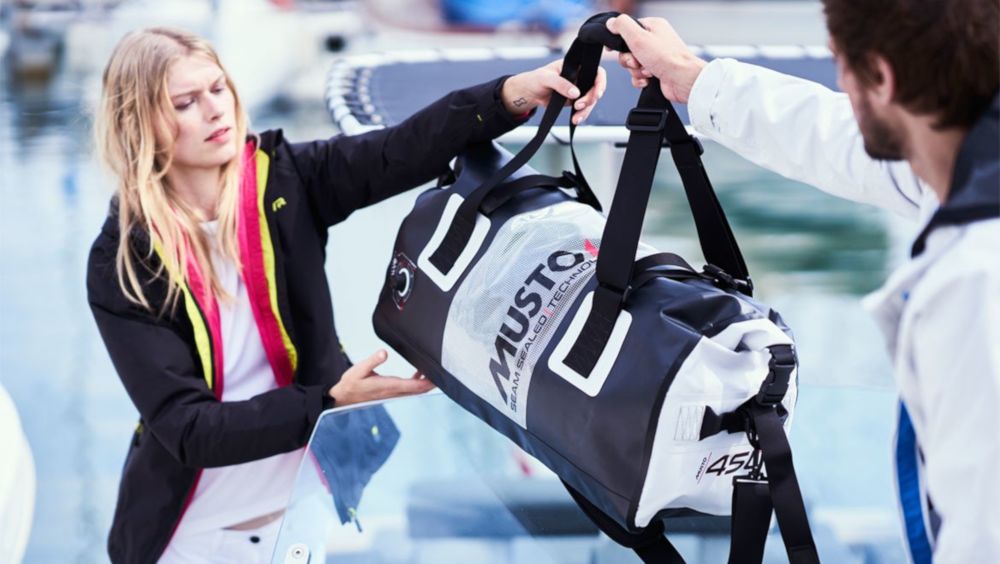 Most first time charterers pack way too much stuff.
Life on a sailing boat is simple and casual, and you really don't need loads of clothes and accessories.
Most of the time you'll be on bathing suits/trunks, t-shirts and barefoot.
Underwear and t-shirts can be washed on deck in salt water, rinsed in fresh water to get the salt out and dried on the lifelines as needed.
When packing, put all of the clothes and accessories you have chosen out on your bed, then put half of them back.
Pack light.
Remember that storage space on sailboats is limited at best, and sailboats are not hard-shell suitcase friendly.
You'll want to pack your things in a soft collapsible duffel bag that can be easily stowed once on board.
First of all  what you don't  need to bring:
Cooking and eating implements and utensils
First aid kit. All boats have them on board. Generic medication included (see prescription medicines bellow).
Navigation tools and charts
Leave the expensive jewelry at home
You don't need make up on a sailing boat.
Hair dryer or ironing
Coffee machine/filters (there is a Nespresso machine whenever shore power and a gas oven coffee machine)
Hard luggage
Life-vests or harnesses
Don't bring working tasks or worries 😉
Luggage (soft, easy to stow)
General clothing
Hat 1
Sarong 1
Bathing suits 2-3
Flip-Flops 1pr (barefoot on the boat to keep it clean and best grip)
Walking/hiking shoes 1pr
Shorts – fast drying 3
Pants – fast drying 1
Shirts

T-shirts 5
Long sleeve tech shirt 1
Long sleeve button up 1

Dinner clothes 1 set (optional)
Underwear fast drying 4 sets
Sailing specific gear
Deck shoes (white/non marking sole) 1pr
Polarized sunglasses 1 primary, 1 backup
thin 1st layer 1
warm 2nd layer 1
wind shield 3rd layer 1
foul weather jacket 1
General items
Sunblock – lots
Personal flashlight (optional)
"Dry Bags" or ZipLock bags for money and electronics
your charging cables and power banks
Travel size shampoo, soap and toothpaste
Personal care items (toothbrush, hair brush, etc)
Digital camera (to feed your social networks)
Ids and personal documents/licenses

Copies
Scanned and saved to a cloud account

Credit & Debit cards
Calling card/Cell phone plan
Prescription medications

In original containers (with your name on a label)
Scanned prescriptions and saved to a cloud account

Food

At least 1,5lt per day per person person on 1,5lt botles (easy stowed under floor boards)
Frozen items in cooler
Coffee/tea
Favorite herbs & spices

Flag of your country (if you like to have it flying outside)
Your favorite play list (Bluetooth devices are available)
Kids entertainment items